Global Rope Fittings is excited to share the news of the delivery of the world's largest Fast Connector Sockets to the Allseas Group for the Pioneering Spirit vessel. In the jacket lift system of this offshore construction vessel, seven of our AqualLine wire rope fittings have been used. They are connected to the dead end of the block connection system, controlling the movements/skidding of the main blocks.
As a leading supplier of high-quality wire rope fittings, we engineer custom requirements and sizes upon request. In this case, the AqualLine Fast Connector Socket No. 713 was designed for the Allseas Group's Pioneering Spirit to meet the highest standards of safety, reliability and durability. The wire rope fitting is made from high-quality cast steel and features a unique design that allows for quick and easy installation and removal.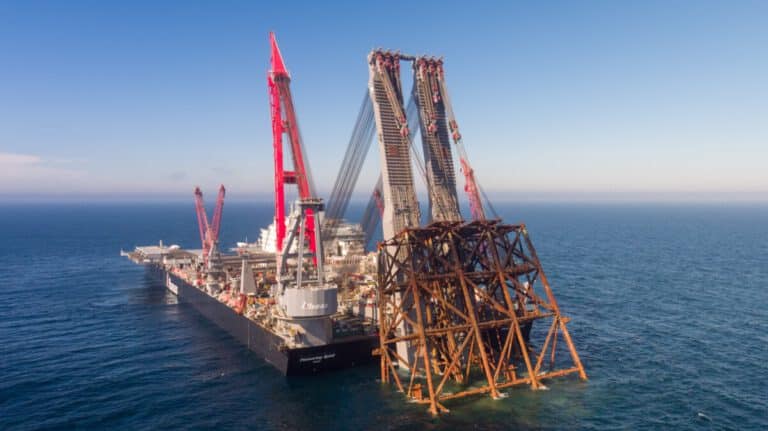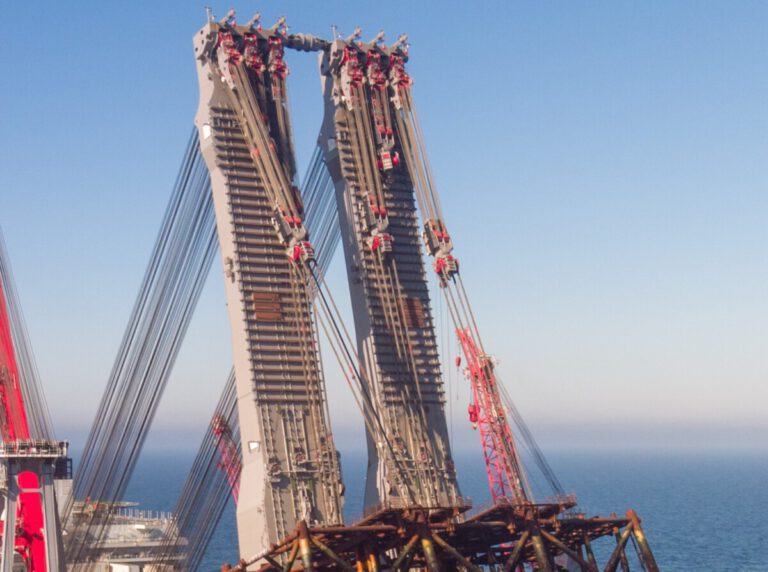 Photos and video courtesy of Allseas
The AqualLine Fast Connector Socket No. 713 is suitable for wire rope sizes ø54 mm to ø58 mm and has a related MBL of 375 Mtons. The socket has been Class Lloyd's certified and was proof loaded at 40% (1470 kN) of its MBL. The accompanying steel cable has been successfully breakloaded at 90% (2650 kN) of its MBL. The testing was carried out by our trusted partner Liftal.
To give an impression of its size, we have put our smallest and largest Fast Connector Sockets together. We are talking about a wire rope range difference from ø11 mm to ø58 mm and an MBL difference from 20 Mtons to 375 Mtons!